News
Lukoil says it expects to sign contracts with Iran in 3-4 months
The head of Lukoil, Russia's oil-producing giant, Vagit Alekperov said he expects to sign contracts with Iran to develop the country's oil fields in 3-4 months.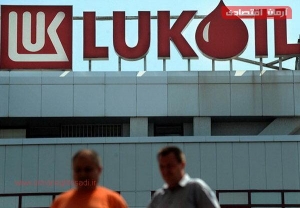 These are the oil fields of Mansuri and Shanguleh, the development of which the National Iranian Oil Company (NIOC) announced a tender in the summer of 2017.
Lukoil has presented Iran with its plan for the development of the Mansuri project. But on par with that Iran is also taking into consideration the plan submitted by the Indonesian firm Pertamina, which has also applied for the tender to develop this field.
According to Omid Shukri Kalehsar, an Iranian independent expert on energy security, Lukoil is the favorite to win the tender, but the potential threat of the breakdown of all oil contracts is coming from the possibility of US withdrawal from the Iran nuclear deal.
He went on to add that during a meeting Alekperov expressed interest in the development of the Iranian energy sector and noted the priority of investments in the development of oil fields in the country.
Given the total volumes of Iranian oil, Alekperov said that the company would not be able to work on all Iranian oil fields, only concentrating on two of them — the Mansuri and the Abe Teimur fields. Both oil fields are located in Khuzestan province in west-central Iran.
According to preliminary calculations, the minimum amount of oil in the Abe Teimur field is 15 billion barrels. One-day production from the Bangestan oil well amounts to 60,000 barrels.
The Iranian National Oil Company has reported that after taking into consideration the previously submitted proposals for the development of two of its fields, it has been decided to accept the Indonesian firm Pertamina's proposal. Although no official reports have been received from Iran's Ministry of Petroleum, the Indonesian company recently reported that it had been provided with 80% of the package for the development of the Mansuri field, while the remaining 20% belongs to the Iranian side, accordingly, Lukoil will not participate in the development of this field.