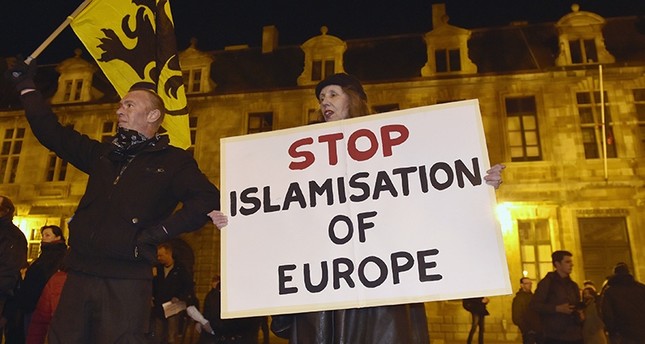 Germany's far-right AfD moves to embrace anti-Islam PEGIDA movement
A leader of the nationalist Alternative for Germany (AfD) is pushing to overturn the party's ban on members joining rallies by the anti-Islam PEGIDA movement, another sign of the rightward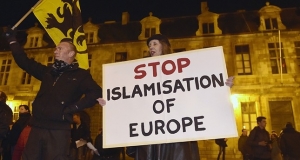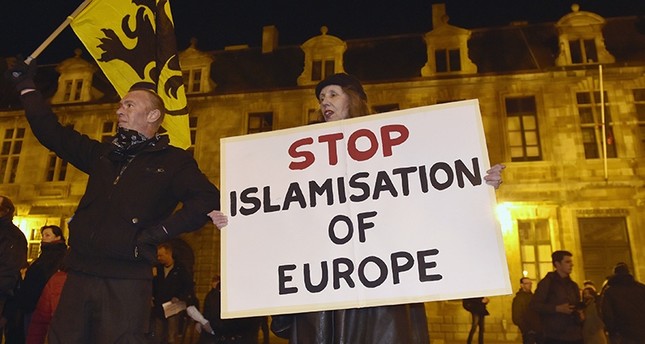 shift of Germany's budding main opposition party, according to media reports.
Chancellor Angela Merkel's conservatives and the Social Democrats (SPD) are struggling to stop voters switching to the AfD, which won almost 13 percent in a September election and entered parliament. The latest INSA poll this week showed the AfD at 16 percent overtaking the SPD for the first time.
Keen to ensure it does not alienate voters in the political center ground, the AfD has in the past been careful to avoid allying itself with the grassroots PEGIDA movement which holds regular events to protest against "Islamization."
Crowds at PEGIDA (Patriotic Europeans Against the Islamization of the West) rallies have dwindled since peaking in early 2015. At that time, some 25,000 supporters joined twilight rallies and marches through Dresden which struck a chord with those opposed to an influx of migrants in Germany.
"This is about PEGIDA in Dresden," Joerg Meuthen, AfD co-leader, told the Frankfurter Allgemeine Zeitung daily. "We should lift the ban on cooperation that we have," he said.
He wants AfD members to be able to speak at PEGIDA rallies and show party symbols there.
The city of Dresden in the formerly communist east of Germany has since become home to a strong far-right movement and fertile ground for PEGIDA. At the marches, PEGIDA supporters hold placards with slogans such as "foreigners out."
However, Meuthen acknowledged there could be a problem with any close links to Lutz Bachmann, one of the founders of the Dresden branch of PEGIDA who is widely viewed as a political liability.
Bachmann, who has drugs and burglary convictions, briefly quit as leader of PEGIDA after pictures were printed of him posing with a Hitler mustache and haircut.
Meuthen said his main problem with developing closer ties to PEGIDA was Bachmann. "We cannot imagine any cooperation that is rooted in the person of Bachmann," he was quoted as saying FAZ.
Some other AfD leaders support the shift. Co-leader Alexander Gauland told the weekly Stern that a rapprochement was possible if Bachmann retreated further into the background.
Several AfD lawmakers have made headlines due to comments related to German history. Earlier this week, one regional AfD lawmaker drew criticism from Jewish groups for saying Germany should stop laying cobblestones with the names of victims of the Nazi regime.
Last year, the AfD's party leader in the eastern state of Thuringia caused a storm for criticizing Berlin's Holocaust memorial, saying it was a monument of shame.
On Wednesday, the works council of a plant belonging to automaker Daimler said neo-Nazis were trying to infiltrate the company.