News
Two Shia people gunned down in SW Pakistan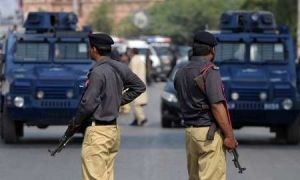 Unidentified armed men opened fire and killed man and woman belonging to Shia community in south western city of Quetta, local police said on Monday.
Reports quoting police said the attackers opened fire and killed a man and woman of Shia community as they were travelling on a motorcycle in Spini Road area of Quetta.
"This incident is an act of targeted killing," police said.
Both received fatal bullet wounds and died on the spot.
There was no immediate claim of responsibility for the attack.
People belonging to Shia community in Quetta have been frequently targeted in the past. Shia people in Pakistan urge government and army for better security.
Almost 20 percent of 200 million population of Pakistan are Shia people.