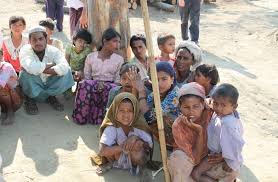 Libya Government Forces Advance in ISIS Bastion in Sirte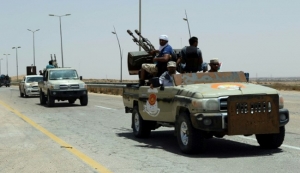 Forces loyal to Libya's unity government have advanced inside the
terrorist stronghold of Sirte, they said Tuesday, following the first US air strikes on Islamic State (ISIS / Daesh / ISIL) group positions in the city.
Fighters backing the Government of National Accord (GNA) seized the central district of Al-Dollar after clashes that killed five of their members and wounded 17, they said on social media.
The Tripoli-based GNA launched an operation in May to retake Sirte, which the terrorists have controlled since June 2015.
The fall of the coastal city, located 450 kilometers (280 miles) east of Tripoli, would be a major blow to ISIS, which has also faced a series of setbacks in Syria and Iraq.
On Monday, GNA head Fayez al-Sarraj visited pro-government forces in Misrata, 190 kilometers to the northwest of Sirte, a statement said.
More than 300 pro-GNA fighters have been killed and more than 1,500 wounded since the beginning of the battle for Sirte, according to medical sources in Misrata.
The pro-GNA forces are mostly made up of militias from western Libya established during the 2011 revolt that overthrew longtime dictator Moamer Kadhafi.
Pro-government forces entered Sirte on June 9, reaching central and northern parts of the city. ISIS has hit back with suicide car bombs and sniper fire.
Libya descended into chaos after the 2011 ouster and killing of Kadhafi, with rival authorities vying for control in the oil-rich country.
The GNA was the result of a UN-brokered power-sharing agreement struck in December, but it has yet to be endorsed by the elected parliament based in the country's far east, AFP reported.