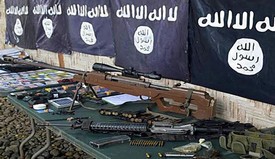 Saudi Arabia, Qatar, UAE to Provide Advanced Missiles to Terrorists in Syria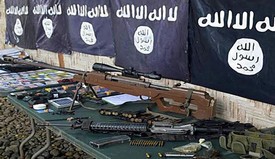 Saudi Arabia, Qatar and UAE are planning to supply the terrorists in Syria with advanced western
missiles, sources told the Palestinian al-Manar news website on Monday.
"The Arab countries have purchased advanced weapons from the West for the terrorist groups in Syria to be used in the Northern and Southern parts of the country," sources informed al-Manar news website on Monday.
Following the terrorist groups' painful failures in Syria, the UAE, Saudi Arabia and Qatar are attempting to smuggle these weapons to Syria, the sources added.
In relevant remarks in October, a Saudi official announced that his country had supplied the militants in Syria with a new batch of TOW antitank missiles as the Syrian army forces backed by Russian warplanes continue to gain ground in the Arab country.
BBC correspondent Frank Gardner tweeted that a Saudi official confirmed the delivery of 500 TOW antitank missiles to the so-called Free Syrian Army (FSA).
Syria has been grappling with a deadly crisis since March 2011. The violence fueled by Takfiri groups which are supported by Saudi Arabia and its regional allies has so far claimed the lives of over 240,000 people, FNA reported.