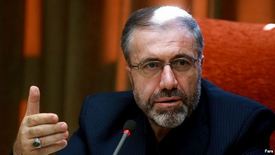 Official: Report on Saudi embassy attack ready to be submitted to Leader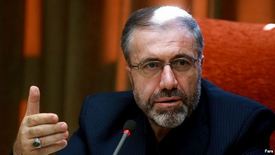 An Interior Ministry Official said here Thursday that the report on the January 2 attack on Saudi Embassy
in Tehran is ready to be submitted to the Supreme Leader.
The report was presented to President Hassan Rouhani two days ago,  said.
The deputy for the ministry for security and law enforcement affaris made the remarks on the second day of a gathering of governor generals, governors and officials in charge of holding elections in Tehran.
After the attack, the official said, President Rouhani assigned the Interior Ministry with the task of probing into the incedent.
After the Ministry's investigation, all secret aspects of the attack were discovered, said Zolfaqari.
On January 2, Saudi Arabia executed Sheikh Nimr al-Nimr, a Shia Muslim cleric known for his sermons criticizing the kingdom's government and for his support of political protests in the country.
On the same day, the Saudi Interior Ministry said 46 other people had been executed on charges of what it referred to as terrorism.
The Saudi move triggered mass protests in Iran and other countries.
After execution of Sheikh al-Nimr, a group of youth gathered 'illegally' in front of Saudi Embassy in Tehran and damaged the embassy's building.
The Police forces arrested a number of demonstrators.
As already stated officially, the Ministry has mentioned kind of sectarianism that the coutrny should be cautious about, Zolfaqari said.
Those who mounted attack on the Saudi Embassy in Tehran had been organized, he said, adding this group of people had been active in Tehran and Karaj (near Tehran) for ten years.