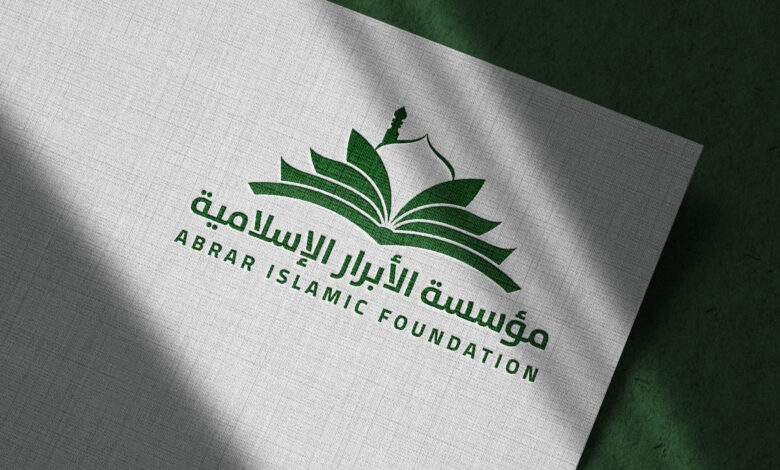 Saudi Arabia a threat to Britain's security: Guardian
Saudi Arabia, far from being a valuable ally, itself represents a serious direct and indirect threat to Britain's security, interests and values, UK based Guardian Daily says.
According to the Guardian, Britain should not be allied to one of the world's most repressive, undemocratic and unpleasant regimes.
Britain's decision to join the Syria bombing has been welcomed by regional participants in the international coalition fighting Daesh terrorists, notably by the unelected rulers of Saudi Arabia. But this close martial association with one of the world's most repressive, undemocratic and frankly unpleasant regimes, notwithstanding a long history of bilateral ties, should not necessarily be welcomed by Britain.
Speaking on Channel 4 News in October, David Cameron was pressed to justify his enthusiasm for the Saudi connection. "We have a relationship with Saudi Arabia and if you want to know why I'll tell you why. It's because we receive from them important intelligence and security information that keeps us safe. The reason… is our own national security," he declared, adding that a Saudi tip-off had helped foil a bomb attack in Britain during his premiership.
Yet an equally strong, if not stronger, argument can be made that Saudi Arabia, far from being a valuable ally, itself represents a serious direct and indirect threat to Britain's security, interests and values. Its role in Syria, for example, is a prime cause for concern. After joining the anti-Daesh coalition formed by Barack Obama last year with great fanfare, Riyadh has gradually shifted its military's attention elsewhere.
Saudi warplanes are now mostly engaged in a destabilizing, hugely costly fight with people of Yemen, not with Daesh in Syria or Iraq.
There are persistent claims, flatly rejected by Riyadh, that the Saudi state has turned a blind eye, over many years, to the funding by wealthy Saudi individuals of Daesh and similarly objectionable armed groups in Syria, Iraq and elsewhere. In the run-up to last week's Commons vote, the Labour leader, Jeremy Corbyn, demanded Mr Cameron pay more attention to the sources of Daesh's finance and weapons: "Who is funding Daesh? Who is arming it?… You have to ask questions about the arms that everyone has sold in the region, the role of Saudi Arabia in this."
Lord Ashdown, a former Liberal Democrat leader, went further: "The failure to put pressure on the Persian Gulf states – and especially Saudi and Qatar – first of all to stop funding the Salafists and the Wahhabists, secondly to play a large part in this campaign, and other actions where the government has refused to have a proper inquiry into the funding of jihadism in Britain, leads me to worry about the closeness between the Conservative party and rich Persian Gulf Arab individuals," he said.
Saudi Arabia's ambassador, Prince Mohammed bin Nawaf bin Abdulaziz al Saud, accused Messrs Corbyn and Ashdown of distortion. "These accusations are lobbed at Saudi Arabia on a daily basis; they are not helpful to anyone except the extremists," he said. Unlike more discreet foreign envoys in London, the ambassador is not afraid to state his views publicly and forcefully. In October, he warned of "potentially serious repercussions" arising from British criticism of his country, which sounded very much like a threat.
Looked at more broadly, Saudi Arabia's pursuit of a region-wide power struggle with Iran's Shia leadership, a bigger priority for Riyadh than defeating Daesh, is not remotely in the British or western interest. So intense is their anger over Tehran's support for Bashar al-Assad, for example, that the Saudis had to be dragged to the negotiating table in Vienna for peace talks that Britain, France and the US regard as vital for ending the Syrian war.
In unholy alliance with Binyamin Netanyahu's Israel, Riyadh has doggedly opposed the landmark nuclear deal signed with Iran earlier this year and subsequent attempts to bring that country in from the cold. It has done little to help Europe alleviate the Syria refugee crisis. It has conspired in the gross human rights abuses suffered by Bahrain's Shias. And its proxy war in Yemen, masterminded by the deputy crown prince and defence minister, Prince Mohammed bin Salman, has killed large numbers of civilians, with no appreciable result other than to rally support for al-Qaida and Daesh.
In an intervention coinciding with Germany's entry into the Syrian conflict, the BND national intelligence agency warned last week that Saudi policies were destabilizing the Middle East. It said the regime had "lost faith" in Washington's leadership. And it highlighted the ambitions of Prince Mohammed bin Salman, whom it suspected of scheming to succeed to the throne after his father, King Salman, departs. Unusually, the BND's analysis was disowned by the German government after the Saudis complained. Britain is evidently not the only country where Saudi influence runs deep.
None of these developments supports the idea of Saudi Arabia as a pro-western beacon of stability in an unruly region. This canard is regularly trotted out to justify a host of dubious British arms deals, energy and prison contracts, lucrative inward investment and property schemes – and the ignoring of Saudi Arabia's appalling human rights record. Whether the issue is damaging geopolitical rivalry, the sort of corruption associated with the notorious al-Yamamah bribery scandal, or the prospective, imminent beheading of 50 supposed terrorists, many of whom are young Shia dissidents, such actions are plainly at ever sharper odds with modern British values, as well as British interests and security.
Confounding hopes that King Salman's accession might bring reform, 2015 has seen a 20-year high in the number of executions, with more than 150 people killed so far. The leading Palestinian poet Ashraf Fayadh has been sentenced to die for a similar "crime". Meanwhile, routine abuses including prison torture and institutionalized sexual discrimination go largely unchecked. This is unacceptable. And it reinforces the question: how high a price should Britain pay for its increasingly unedifying Saudi alliance?