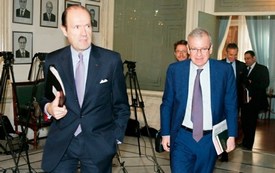 New French bid to help end Lebanon presidential crisis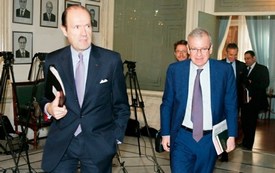 A new effort spearheaded by France appears to be devoted to breaking the yearlong presidential
deadlock that has crippled Lebanon's parliament, The Lebanese Daily Star reported.
Local daily An-Nahar said French Presidential Envoy Jean-Francois Girault will arrive in Beirut Wednesday in order to "continue to make efforts to bridge the gap in views between the contenders for the presidential election."
Girault is scheduled to meet a number of Lebanese officials and presidential candidates during his stay in Lebanon, the report added.
It said the French envoy will also chair a meeting of France's ambassadors in the region, in his capacity as head of the French Foreign Ministry's Middle East and North Africa Department.