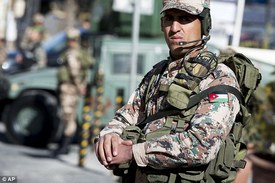 Jordan moves thousands of troops to its border with Iraq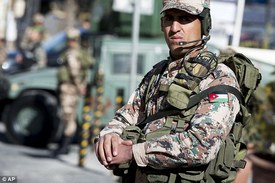 Thousands of Jordanian troops have been deployed on the country's border with Iraq to stop ISIS
militants from infiltrating the country, it has been reported.
Two Jordanian government officials have told NBC News that thousands of troops have been moved to the Iraqi border in a bid to ramp up the campaign against ISIS.
After the recent release of a video showing the brutal killing of the Jordanian pilot Moath al Kassasbeh, Jordan's King Abdullah vowed to wage a harsh war against the terror group. In a statement, he pledged to hit the militants hard in the very centre of their strongholds, news agencies reported.
Jordan's deployment appeared to be "an intensification of ongoing efforts to secure the border to stop movement of men and weapons" and not the precursor to an incursion, according to Matthew Henman, an analyst at Jane's Terrorism and Insurgency Centre in London. "It underlines a robust response on the part of government and the king in response to the killing of Muath al-Kasasbeh," NBC News reported quoting him as saying.