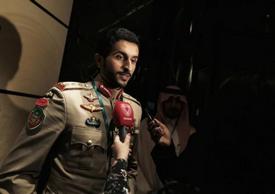 Bahrain prince does not enjoy immunity over torture claims, UK court rules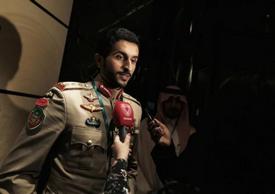 A British court ruled on Tuesday that Bahraini Prince Nasser bin Hamad Al Khalifa, who has been accused
of torturing detainees in Bahrain, does not enjoy immunity from prosecution in Britain.
A Bahraini citizen, known only as FF, had sought the arrest of the son of Bahrain's king following allegations that he was directly involved in the torture of three prisoners in Bahrain during a pro-democracy uprising there in 2011.
FF, who says he himself was tortured, was granted refugee status and now lives in Britain. He was challenging a 2012 ruling by Britain's Crown Prosecution Service (CPS) that the prince enjoys immunity from prosecution in Britain because of his royal status.
Two High Court judges ruled that Prince Nasser's immunity should be quashed.
"It is declared that Prince Nasser is not entitled to immunity," said Lord Justice John Laws, reading from the ruling he made with Mr Justice Ross Cranston.
After Tuesday's ruling, lawyers for FF said they would provide evidence against the prince to London's Metropolitan Police Service.
"Today's decision is an important decision. It's a message to the general public that the UK does take such allegations very seriously," his lawyer, Sue Willman, told the BBC.
In the 25 years since Britain signed up to the "no safe haven" principle of prosecuting those suspected of serious offences abroad there has only been one successful prosecution – that of an Afghan warlord.
Prince Nasser is a regular visitor to Britain and has met members of the British royal family. FF had instructed a firm of London lawyers to write to the CPS asking for him to be arrested whilst on a visit to the UK.
Bahrain, one of Britain's closest Arab allies, which was not a party to the case, denies the allegation.
"The Government of Bahrain again categorically denies the allegations against Sheikh Nasser," it said in a stement on Tuesday. "The Government reiterates its firm condemnation of torture and recognises its responsibility to investigate any reasonable allegation."
It said the ruling would not open the door to a prosecution because there was no evidence against Prince Nasser.
"This has been an ill-targeted, politically motivated and opportunistic attempt to misuse the British legal system," the statement added.
Talks between the government and opposition in Bahrain, where the U.S. Navy's Fifth Fleet is based, have failed to end the political standoff in the Gulf kingdom. Many Shi'ites complain of political and economic discrimination, a charge the authorities deny.