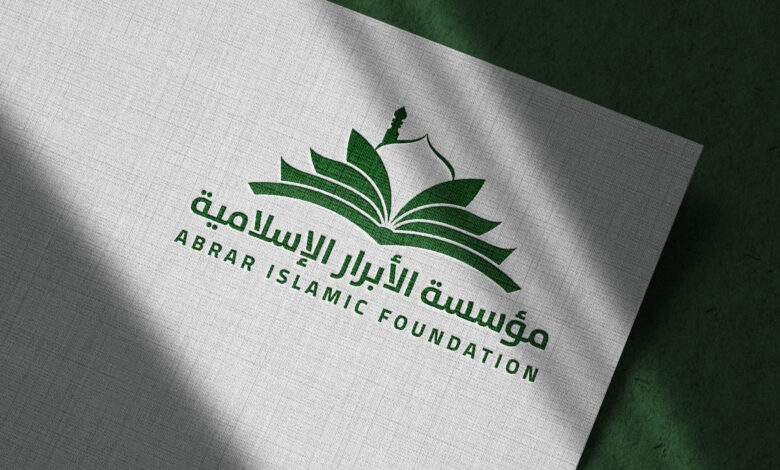 In Libya's east, a former rebel commander tests Tripoli
For Libyan militia leader Ibrahim al-Jathran, shutting down half the country's oil production with an
armed militia is not a crime, it is the start of a just battle for a fair share of country's petroleum wealth.
From his base near the Mediterranean oil terminal of Brega, the 33-year-old war hero from the uprising against Muammar Gaddafi has taken control of the main oil ports to demand more autonomy and oil for his eastern region from faraway Tripoli.
He commands several thousand fighters from his white single-storey building, the former headquarters of Libya's petroleum protection force, which he seized with his men when he defected from the unit in July.
His air-conditioned office is crammed with aides and his men patrol the large compound. A Toyota pickup truck mounted with anti-aircraft guns is parked at the front gate. His militia also mans the gates at Brega and other ports along the coast.
The rise of Jathran as a self-styled regional leader reflects the anarchy of postwar Libya, where Prime Minister Ali Zeidan is struggling to control a country bristling with armed tribes, militias and radical Islamists.
But the standoff over the oil ports shows the limited power the central government has to curb former fighters who chased out Gaddafi and now believe they deserve to be the beneficiaries of the uprising two years ago.
"Oil exports are supposed to benefit the Libyan people but the opposite is true," Jathran said in an interview in Ajdabiyah, his home town near the Mediterranean coast.
Roads here are potholed, hospitals scarce and the paint is peeling off buildings, in contrast to the elegant corniche in the capital Tripoli, 700 km (400 miles) to the west.
"Libyans had the dream of a new country after the revolution but security, health and education services are deteriorating day by day," Jathran said.
After blocking oil sales worth at least $5 billion, Jathran is threatening to escalate his confrontation with the government by trying to sell crude directly to the market, bypassing what he calls the corrupt oil ministry.
Like many in the underdeveloped east, he wants to split the country into three self-governing parts along tribal lines going back to the time before independence in 1951. Libya was then divided into the eastern Cyrenaica region, a western part with Tripoli as its capital, and Fezzan in the south.
To make this plan work, Jathran needs oil. Some 60 percent of Libya's crude reserves are in the east but Jathran says the revenues go only to Tripoli.
Most experts believe it will be difficult for Jathran and his rebels to find buyers for oil that belongs to the government, which says it will bomb any tankers trying to dock at the seized ports.
The standoff is not only disrupting world oil supplies. It risks further destabilizing the vast desert nation, which Western powers fear is already becoming a haven for Islamist militants roaming across the region's porous borders.
The challenges facing Libya were apparent earlier this month when gunmen from another militia briefly abducted Zeidan from his hotel room in Tripoli, only to release the prime minister unharmed hours later.
RISE OF A REBEL
Jathran's ascent as a federalist rebel parallels Libya's descent into militia chaos.
An acclaimed rebel fighter, Jathran was rewarded after the uprising against Gaddafi with the command of the Petroleum Security Guards in charge of protecting ports and oilfields, places he had taken from Gaddafi's troops in the east.
Then bearded and dressed in military uniform – these days he is clean shaven and wears a black designer suit and tie – Jathran commanded the "Hamza" brigade, which fought along the coast from Ajdabiyah to the Sirte area, Gaddafi's homeland.
Jathran's family were initially given weapons and money from the Gaddafi government, which hoped he would help put down the insurgency. But instead his men joined the rebels, a former fellow fighter told Reuters.
Angry, like many ordinary Libyans, at Tripoli's failure to provide development and security, Jathran decided in the summer to become a rebel again and left the oil guards. His men seized the Es Sider and Ras Lanuf oil ports.
Still operating from the same office in the old oil guard headquarters, Jathran has placed himself at the head of an autonomy movement in Cyrenaica.
Supported by male secretaries, some in the uniform of the petroleum guards, Jathran now calls himself the leader of a regional body to govern Libya's east.
Visitors stream in, forcing aides to lock his office to keep them out and give him privacy. Inside, he issues orders over the phone or signs papers, while watching a news conference of a rebel boasting about Zeidan's brief abduction.
While the prime minister has ended port blockades in Libya's more developed west by paying off militias, Jathran is resisting. He is insisting on a federalist power-sharing system.
"We need to reinstate the constitution from 1951 which calls for a federal system. Now we have a government in Tripoli which is not only a centralized one but also controlled by the Muslim Brotherhood and its armed militias," he said.
"There won't be any stability without a federal system."
Such demands are popular in Cyrenaica, long a neglected anti-Gaddafi bastion and the cradle of the uprising against him.
Jathran is popular because he paid for his opposition to Gaddafi, spending seven years in the notorious Abu Salim jail before being released in 2010 in an amnesty for political prisoners.
Residents complain Benghazi still looks as desolate as it did in the Gaddafi days. Buildings on the seafront, mainly dating from the Italian colonial era, are dilapidated.
Many locals agree with Jathran when he accuses corrupt elites in Tripoli of "stealing oil" by taking advantage of the inefficient measuring systems used to track crude at the oil terminals.
"We cannot sit and watch how people from the old regime steal our oil," said Faraj al-Maghrebi, an engineer at state-owned Sirte Oil Company, which has operations near Ajdabiyah.
Jathran said government officials offered him money to end his action. His office provided Reuters with copies of checks he says were issued for him by a powerful lawmaker in Tripoli. The deputy concerned says he merely made a gesture of goodwill.
RIVALRIES
Jathran's is just one of dozens of militias in Libya which enjoy near-impunity, though many nominally have been integrated into the interior or defense ministries. In practice they report to their local commanders, not to the state.
His federalist call may be popular, but his influence is limited. While Jathran commands thousands of men – his spokesman says 20,000 though analysts say this is too high – his authority is limited to the Adjdabiyah area, home to his Magherba tribe.
He is also facing opposition from Islamists, whom he accuses of trying to turn Libya into a hotbed of militants like Iraq.
Islamist leaders in Benghazi dismiss him as a local chieftain who is damaging the economy and seeking only to strengthen his tribe.
"We don't have a problem with federalism," said Ahmed al-Zlietny, the spokesman for a Benghazi-based Islamist group lobbying for the introduction of Islamic law. "But this is just about tribal power, which is a problem."
But Jathran is determined. He says he plans to start offering crude oil to international markets this month on behalf of a new autonomy council.
"We are entitled to a share of the oil," he said.