News
Israeli forces kill Palestinian student 'on his way to school'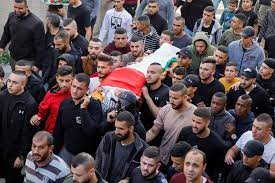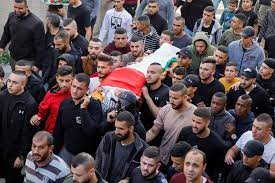 A Palestinian high-school student has been shot dead while he was reportedly on his way to school, during a raid by Israeli forces on the northern occupied West Bank city of Jenin.
Relatives confirmed to Al Jazeera that the man killed on Monday was Mahmoud al-Saadi. The Palestinian Ministry of Health told Al Jazeera that he was 18 years old, and said he was shot in the stomach.
At least four other Palestinians were wounded after being shot, according to the ministry and local journalists.
The Palestinian Ministry of Education mourned al-Saadi in a statement on Monday. It said he was a student at the Farhat Hashad Boys Secondary School in Jenin and and that he had been killed on his way to school.
Local journalist Mujahed al-Saadi told Al Jazeera that the teen was his distant relative and that witnesses he spoke to confirmed that he was killed while standing on the street headed to the classroom.
"He was headed out of the camp. He was surprised by the army, and the army shot him moments before they pulled out [of the camp]," Mujahed told Al Jazeera.
The Israeli army said in a statement that they had returned fire during an operation to arrest nine wanted Palestinians.
"During the activity, shots were fired, and charges were thrown at the forces in the area, the fighters shot at suspects who shot at them," the statement said.
The Palestinian foreign affairs ministry described the killing as a " field execution" and a "heinous crime," adding that it is "part of the daily series of killings against our people, with cover and approval at the Israeli political level."
It said it holds the "Israeli government fully and directly responsible for this crime," and called on "the international community to provide international protection for our people."