News
US sanctions IRIB director, senior officials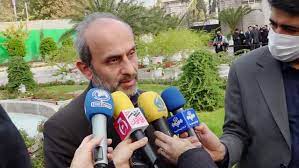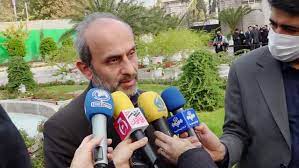 The US Treasury Department on Wednesday imposed sanctions on six senior employees and officials of the Islamic Republic of Iran Broadcasting (IRIB), including its director Peyman Jebeli.
According to a statement by the US Treasury, other senior officials on the department's sanctions list include IRIB Deputy Director Mohsen Bormahani, as well as Head of IRIB World Service Ahmad Norouzi and Director of the Programs and Scheduling Department at IRIB's English and French flagship channel Yousef Pouranvari.
Other employees blacklisted are Ali Rezvani and Ameneh Sadat Zabihpour labeled as "interrogator-journalists" by the Treasury Department.
"As a result of today's action, all property and interests in property of these persons that are in the United States or in the possession or control of US persons must be blocked and reported to OFAC," the statement said.
OFAC refers to the Treasury Department's Office of Foreign Assets Control.
The department has accused IRIB and its subsidiaries of broadcasting "hundreds of forced confessions of Iranian, dual national, and international detainees in Iran" and failing to act as "objective media outlets but rather as a critical tool in the Iranian government's mass suppression and censorship campaign against its own people".
"IRIB has produced and recently broadcast televised interviews of individuals being forced to confess that their relatives were not killed by Iranian authorities during nationwide protests but died due to accidental, unrelated causes," the statement added.
Under Secretary of the Treasury for Terrorism and Financial Intelligence Brian E. Nelson claimed that "the Iranian government's systemic reliance on forced confessions illustrates the government's refusal to speak truth to its citizens and the international community".
The American official claimed that the United States "remains committed to supporting the Iranian people as they continue their peaceful protests" and will continue "to hold Iranian officials and government institutions accountable for their human rights violations and their censorship of the Iranian people."
On Monday, the European Union imposed sanctions on 29 Iranian individuals and three entities, including IRIB's 24-hour English News Network Press TV.
The bloc accused Press TV of being involved in forced confessions of individuals, a charge that the channel's managers have vehemently denied.
Protests broke out in Iran in mid-September after the death of young woman Mahsa Amini. She died in hospital several days after she collapsed at a police station in Tehran. A forensic report concluded that she had underlying conditions and her death was not due to blows to her body.
Those protests soon turned into riots and vandalism which Iranian authorities say the US along with the UK are directly involved.
Since the riots has begun, Supreme Leader of Iran's Islamic Revolution Ayatollah Seyyed Ali Khamenei repeatedly stated that enemies had planned for months to create unrest and riots in Iran.
The Leader also said that the enemies were pinning their hopes on popular protests in order to deal blows to Iran.