Youth
Palestinian teenage boy shot dead by Israeli forces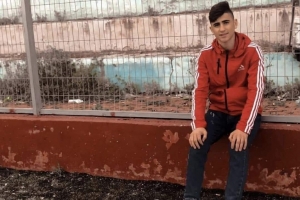 19-year-old Palestinian boy, Taher Mohamed Zajarneh was shot dead by Israeli forces during early Monday raid in south of Jenin in the occupied West Bank, Palestinian Health Ministry announced.
"Taher Mohamed Zakarneh was shot dead by the occupation (Israeli) bullets in Qabatiya," a ministry statement said.
He died after being "hospitalized with a bullet to the head, a bullet to the right foot, a bullet to the left thigh, and burns", the statement added.
The Palestinian Foreign Ministry condemned the killing, calling it an execution.
Another youth was injured and three others detained in Qabatiya, according to the Palestinian news agency Wafa.
A total of 17 individuals were arrested in overnight raids across the West Bank, the army said.
The army has been conducting near-daily raids in the West Bank since the start of the year in which scores of Palestinians have been killed.