The holy shrine of Imam Reza (AS) in the holy city of Mashhad is conducting restoration and construction projects as part of efforts to provide better services to pilgrims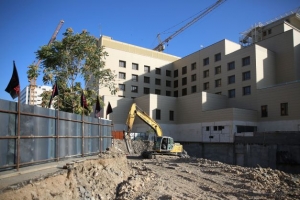 visiting the holy site.
Khalilollah Kazemi, head of the Organization for Repair and Maintenance at the holy shrine of Imam Reza (AS), confirmed endeavors to provide better services for the pilgrims to the shrine of eighth Shia Imam.
He said in his remarks at a press conference held in the shrine," The shrine area used to be 320 m2 prior to the 1979 Islamic Revolution has been expanded to over one million square meters after the victory of the Revolution, with some 50,000 m2 indoor space for pilgrimage."
According to the executive, protection of the Islamic works of art in the shrine and security for pilgrims were top priorities for the organization.
Kazemi also pointed to Imam Reza Museum as another massive project underway in the shrine and noted that the construction of the 65,000-square-meter facility will be finalized in 2027.
"The ancient and priceless objects on display in Central and Quran museums will be transferred to the new museum upon completion".
The holy shrine of Imam Reza (AS) is destination for millions of Shia and Sunni pilgrims as well as non-Muslim tourists from across the globe.