Kuwaiti people express more opposition with normalization of relations with Israeli regime in comparison with other Arab states, a recent poll by Al- Khaleej research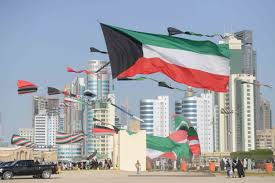 center has revealed.
The study has shown firm commitment of the Kuwaiti people to sanctions against Israeli regime and condemn any normalization of ties with Tel Aviv.
According to the poll conducted on tweeter, 95 per cent of the people in Kuwait oppose any form of normalization or building commercial ties with Zionists before a resolution is found for the Palestinians.
The poll also showed that 70 per cent of the participants in this poll have rejected any form of relations, either at present or in future, with Tel Aviv regime.
This is while several Israeli media are constantly endeavor to publish news claiming that Arab nations are in favor of normalizing relations with Tel Aviv regime.
The firm opposition by Kuwaiti people has brough much concern for Israeli media stirring them to study on reasons behind the issue.
Israeli research centers have come to different results regarding stance of Arab nations for normalization of relations with Tel Aviv regime but the opposite stance of Kuwaiti nation and government has been a clear "No" to normalization of relations with Israel.
According to the polls conducted by Israeli centers, 94 per cent of Kuwaiti people are against any form of commerce or athletic relations with Israel and disapprove of any effort for normalization.