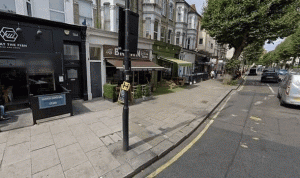 A preacher and member of the Union of Islamic Organizations of France (UOIF), Iquioussen faces expulsion after authorities refused "unjustly" to renew his residence permit and has filed a case with an administrative court to halt the deportation procedure which he insists is based on "baseless accusations." A hearing is expected to take place in the coming days.
In multiple statements issued over the weekend, the heads of various organizations called for the rejection of the procedure, described as unfair.
The procedure is "crude political maneuver," the French Jewish Union for Peace (UJFP) said, adding that "state racism" continues to discriminate against a section of the population under the guise of the scoundrel law of "separatism."
He was referring to new secularism legislation known as "confirming respect for the principles of the Republic" or so-called "separatism law" which came into effect in August 2021 and has been criticized for singling out Muslims.
"The separatism law, as we see here clearly, is a law of confusion of powers where the minister of the interior establishes judicial power," said the Jewish organization.
Noting that racism was the reason behind the decision against Iquioussen, the UJFP stressed that "nothing can justify deportation for political or ideological reasons."
The deputy of the northern New Ecological and Social People's Union (NUPES), David Guiraud, also expressed his frustration over the deportation plan in a statement published on Sunday evening.
He said that French Interior Minister Gerald Darmanin wants to saturate the media waves with a security and repressive discourse.
Noting that the imam "has not yet been prosecuted for any crime or offense," Guiraud warned that while the plan targets Muslims today, others could later fall victims of the same flouted procedure in the future because "arbitrary and anti-democratic decisions never stop" once not challenged.
In July, Interior Minister Darmanin accused Iquioussen of allegedly making "hate remarks against French values contrary to the principle of secularism."
No less than 26 mosques in the north have also published a joint statement defending Iquioussen.
"During his various and regular interventions in our mosques, Hassan Iquioussen always makes remarks consistent with the national values of liberty, equality and fraternity, as well as secularism. He has faithfully campaigned tirelessly to promote dialogue, respect and togetherness," the statement said.
Meanwhile, in a joint statement, the Council of Mosques of the Rhone (CMR) and Theological Council of Imams of the Rhone (CTIR) said the accusations against Iquioussen "do not seem to be in line with the spirit of justice and fairness that guide our institutions."
"We have always known him to be faithful to his commitment against hatred, racism, anti-semitism, extremism, obscurantism, terrorism and an advocate of gender equality. Throughout his ministry, he has tirelessly promoted dialogue, respect, peace and peaceful co-existence," Kamel Kabtane said for the RMC and Mohamed Minta and Azzedine Gaci for the CTIR.
A petition launched last Friday to protest his deportation has already collected nearly 15,000 signatures.