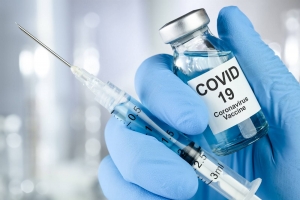 Director-General of the World Health Organization, (WHO) Tedros Adhanom Ghebreyesus said on Monday that almost 200 vaccines for COVID-19 are currently in clinical and pre-clinical testing.
"The more candidates we test, the higher the chance we will have a safe and efficacious vaccine," Ghebreyesus said at the media briefing on COVID-19 in Geneva.
"We have no guarantee that any single vaccine now in development will work. The history of vaccine development tells us that some will fail, and some will succeed," he added.
In a message to world leaders on the 75th anniversary of the United Nations, Ghebreyesus said, "the pandemic must motivate us to redouble our efforts to achieve the Sustainable Development Goals, not become an excuse for missing them."
The WHO chief urged preparedness for the next pandemic now. "We must move heaven and earth to ensure equitable access to diagnostics, therapeutics and vaccines," he said.