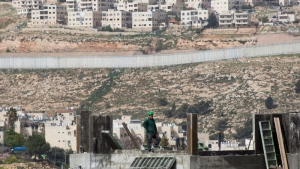 The Hashemite Kingdom of Jordan has condemned the Israeli occupation authorities' decision to build over 1,000 new illegal housing units in the E1 settlement bloc, east of occupied Jerusalem.
Jordanian Foreign Ministry spokesperson Deifallah Fayez reiterated Jordan's rejection of all forms of Israeli settlement construction and expansion. He added that the settlements are a violation of international law and undermine chances for a two-state solution to the conflict.
Fayez stressed the need to immediately halt the Israeli illegal settlement policy, calling on Israel to abide by its obligations as the occupying power.