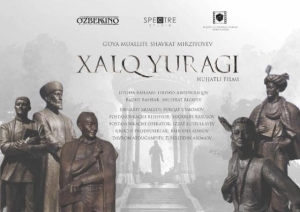 Uzbekistan's Uzbekkino, the national cinema agency, ordered director Shokhrukh Rasulov to shoot a documentary film titled "Soul of People", dedicated to the Alley of Litterateurs, Uzbek National News Agency reported on Wednesday.
The film tells about this unique place, monuments erected to famous poets and writers, their work, as well as about poetic veranda located on the alley itself.
The shooting of the film takes place on the Alley of Litterateurs. The process is expected to be completed in August. The premiere is scheduled for early September.
The film is written by Furqat Usmonov, Cinematographer – Izzat Lutfullayev, Executive Producers Davronkhoja Abduganiyev and Zukhriddin Asomov.