The number of confirmed coronavirus cases has exceeded 10 million worldwide on Sunday.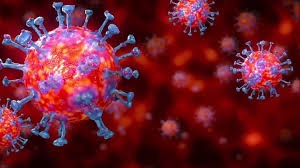 The United States of America accounts for over 25% of the world's confirmed COVID-19 toll after recording more than 2,590,000 cases. The five countries reporting most virus confirmed cases are the United States, Brazil, Russia, India, and the United Kingdom.
In OIC Member States, the tally of the OIC 57 countries (excluding Turkmenistan) has reached 1,570,860 confirmed cases as of Sunday morning.
The five OIC Member States reporting most confirmed cases are Iran with 220,180 cases, Pakistan 202,955 cases, Turkey 195,883, the Kingdom of Saudi Arabia 178,504, and lastly Bangladesh 137,787.
OIC Member states are also nearing 1 million recoveries from the pandemic, with the currently confirmed number of recoveries at 998,049.
OIC Member states' mortality rate is at 2.3% compared to the worldwide mortality rate of 4.97%. OIC countries are also performing better regarding recoveries from COVID-19, with a recovery rate of 63.6% compared to the worldwide recovery rate of 54.2%.
WHO urges scaling up virus response while getting ready to live with COVID-19 as new normal
Director-General of the World Health Organization (WHO) Dr. Tedros Ghebreyesus reiterated the need for a renewed commitment to empowering communities to suppress transmission of novel coronavirus (COVID-19) while getting ready for the probability of living with the virus.
In a media briefing on COVID-19 at the WHO headquarters in Geneva, Dr. Tedros urged accelerating research as well as political and moral leadership, saying, "It's time for all countries to renew their commitment to universal health coverage as the cornerstone of social and economic development.
"The critical question that all countries will face in the coming months is how to live with this virus. That is the new normal," he stressed. "Many countries have implemented unprecedented measures to suppress transmission and save lives. These measures have been successful in slowing the spread of the virus. But they have not completely stopped it."
"Some countries are now experiencing a resurgence of cases as they start to re-open their economies and societies. Most people remain susceptible," the WHO chief added, expressing regret that the virus still has a lot of room to move.
"Although many countries have made some progress, globally the pandemic is actually speeding up. We're all in this together, and we're all in this for the long haul," Tedros said, pointing out that further resilience, patience, humility and generosity will be needed in the months ahead.
The Director-General stated that 30 June marks six months since the UN health agency received the first reports of a cluster of cases of pneumonia of unknown causes in China.
"The six-month anniversary of the outbreak coincides with reaching 10 million cases and 500,000 deaths. This is a moment for all of us to recommit ourselves to doing everything we can to save lives," he noted.
The Director-General outlined five priorities for every country to focus on to save lives now, as follows:
Empowering communities; Every individual must understand that they are not helpless – there are things everyone should do to protect themselves and others. Your health is in your hands.
Suppressing transmission; Whether countries have no cases, clusters of cases, or community transmission, there are steps all countries can take to suppress the spread of the virus.
Saving lives; Early identification and clinical care save lives. Providing oxygen and dexamethasone to people with severe and critical disease saves lives.
Accelerating research; We've already learned a lot about this virus, but there's still a lot we don't know – and there are still tools we need.
Political leadership; As we have said repeatedly, national unity and global solidarity are essential to implementing a comprehensive strategy to suppress transmission, save lives, and minimize the social and economic impact of the virus.
OIC intensifies efforts against fake news, disinformation and Islamophobia
The General Secretariat of the Organization of Islamic Cooperation (OIC) has increased action against disinformation and fake news in the context of the ongoing COVID-19 pandemic, as media are essential and necessary tools for the fight against the novel coronavirus pandemic especially by disseminating reliable information, raising awareness, and debunking so-called fake news.
The OIC efforts against fake news were stressed by its Permanent Observer to the European Union (EU) Ambassador Ismat Jahan in her intervention during the virtual OSCE Supplementary Human Dimension Meeting (SHDM) on Freedom of expression held last week to address the new challenges to freedom of expression.
Ms. Jahan highlighted that the OIC has launched a far-reaching media awareness campaign under the hashtag: "OICCountriesCombatCOVID19″ on the Organization's social media platforms and has also created a special page on its official website regularly updating information and statistics on the spread of the novel coronavirus in the OIC Member States.
The OIC envoy pointed out that "free, independent and pluralistic media are essential for the functioning of a healthy democracy and promotion of the rule of law ", and which must function within the framework of professional ethics and respect for international laws of media and communication".
Ambassador Jahan also echoed the call of OIC Secretary-General Dr. Yousef Al-Othaimeen for member states to work with the media to promote responsible use of freedom of speech, as well as holding the media accountable for perpetuating hate speech and extremism and to speed up implementing the OIC Media Strategy in Countering Islamophobia.