The European Union on Sunday echoed the call of UN Special Envoy for Syria Geir Pedersen for an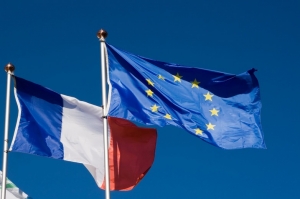 immediate and nationwide ceasefire in Syria, particularly in view of the coronavirus pandemic.
"The recently agreed ceasefire in Idlib remains fragile. It must be upheld and extended to the whole of Syria," said Peter Stano, EU lead spokesperson for Foreign Affairs and Security Policy, in a statement.
"Ending the hostilities in the country is important in itself, but it is also a precondition for halting the spread of the coronavirus and protecting an already struggling population from its potentially
devastating consequences, in particular in Idlib with its high number of displaced people," he said.
The EU also reiterated the UN Special Envoy's appeal for a large-scale release of detainees held by the Syrian regime.