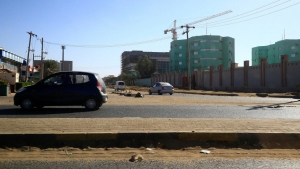 Chairman of Sudan's Sovereignty Council Lt. Gen. Abdel Fattah Al-Burhan has announced that all headquarters of the General Intelligence Agency are now under control of the Sudanese Armed Forces and that life has returned to normalcy.
According to Sudanese media, the armed forces managed at down on Wednesday to quell a mutiny by former members of the General Intelligence Agency, to protest the amounts of the end-of-service compensation after the dissolution of the Agency's operations body.
The armed forces will confront every attempt to abort the revolution and will not allow any coup to destabilize security and stability in the country, Al-Burhan said in a joint press conference with Prime Minister Dr. Abdalla Hamdok, in Khartoum on Wednesday morning.
The head of the sovereignty council pointed out that the country's airspace has been reopened to civil aviation, and stressed that the armed forces will remain united to protect the transitional period until it comes to its end.
For his part, Prime Minister Hamdok praised the Armed Forces and saluted them for their efforts to quell the rebellion. He affirmed that "the Sudanese model, based on the robust partnership between the civil and military components, is advancing steadily towards building and providing a solid experience to the region and the rest of the world."