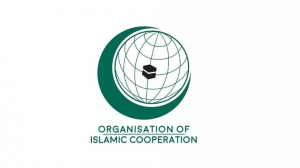 The Secretary General of the Organisation of Islamic Cooperation (OIC) Dr. Yousef Al-Othaimeen, has strongly condemned the surge of acts of terror in Afghanistan including the attacks which took place on Tuesday targeting an election rally of President Ashraf Ghani in the province of Parwan and another at a crowded civilian site in Kabul which killed at least 50 civilians and wounded many more.
Al-Othaimeen conveyed his sincere condolences to the families of the victims as well as to the government and people of Afghanistan and wished speedy recovery for the wounded.
The OIC chief urged Afghans to put an immediate end to violence, hostilities and to focus on achieving peace and reconciliation as there can be no alternative to the political settlement negotiated through an Afghan-owned, Afghan-led peace process as reaffirmed by the resolutions and declarations adopted at the 14th OIC Summit held in Makkah on 31 May 2019 and at the International Ulema Conference on Peace and Security in Afghanistan held in Makkah on 11 July 2018.
The secretary general reiterated his hope that the forthcoming presidential elections will take place in a peaceful atmosphere.