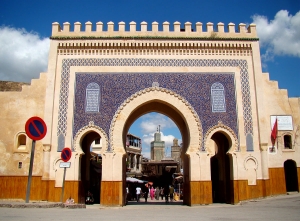 More than two hundred scholars from 45 countries will gather in the coming days, to discuss the issue of state-building jurisprudence at the 30th International Conference which is organized by the Supreme Council for Islamic Affairs under the title "Jurisprudence of States-building: A Modern Jurisprudence Vision."
The two-day discussion which, will kick off on Sunday 15 of September, will tackle 40 topics, including the selection of the ruler in Islam, the contemporary elections as a model in Islam to respond to militant groups, and the rhetoric of rupture with the state to respond to those who hold hostility between religion and the state.
According to the Minister of Awqaf and President of Supreme Council for Islamic Affairs in Egypt Dr. Mohammed Mokhtar Gomaa Mabrouk, the research conference will discuss issues of the concept of the state, both old and new, and the position of Islam towards the governance systems.
The conference discussions revolve in three axes; the first is: "Jurisprudential Provisions Related to State-Building (Modern Vision)", The idiosyncratic balance between the public and private responsibilities and its impact on nation-building.
Also, the concept of the state and its pillar between the past and the present, and the jurisprudential provisions of citizenship between rooting and contemporary, the position of Islam from modern and modern governance systems.
While the second axis it's entitled: Jurisprudence of States and Fiqh groups and determinants and pillars Of the jurisprudence of States and Fiqh groups. The discourse of estrangement with the state among the extremist groups, and deals with the intellectual distortions in building the concept of the state among the groups, and the paths of the state and the nation in the contemporary international organization (jurisprudential vision), and the positive effects of the jurisprudence of States and the harmful effects of the jurisprudence of groups, and the view of international law jurisprudence of states and jurisprudence of groups and provisions.
The third axis is entitled: State-building factors, political factors, and deals with constitutional and legal factors, economic factors, and cultural factors.