Declaring himself as an ambassador for raising the Kashmir issue at international fora, Prime Minister Imran Khan Wednesday sternly warned of stronger response from Pakistan in case of any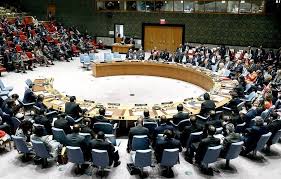 misadventure by Narendra Modi led government across the Azad Jammu and Kashmir (AJK).
Imran Khan said wars were no solution to the issues, but in case it was imposed upon Pakistan, it would evoke a stronger response entailing serious consequences. He added that the whole nation and its armed forces were ready to respond to any Indian aggression or miscalculation.
The Pakistani prime minister made the statements while addressing a special session of Azad Jammu and Kashmir Legislative Assembly.
Endorsing the statement of AJK Prime Minister Farooq Haider, Imran Khan said the ideology of Bharatiya Janata Party (BJP) applied through Rashtriya Swayamsevak Sangh (RSS) would not merely end over the Indian occupied Kashmir (IoK) rather it could head towards Pakistan.
He said Pakistan had information that India planned to intrude into the AJK but "our armed forces are fully vigilant and battle-hardened to response to any miscalculation in a befitting manner".
Imran Khan said the Modi government had more dangerous plans in order to divert the world's attention from the grave situation in IoK. He stressed that the Pakistan armed forces were battle-hardened and had given huge sacrifices in the long war on terror.
"The whole nation is ready to face any challenge. We are ready to face all the challenges and will go to the last extent to defend ourselves, and will not bow before any threat," he said.
The Pakistani premier said in case of any aggression, the Muslims ought to respond with full might as they had no fear from death as manifested in the history in which they had defeated bigger enemies.
He stated that Indian Prime Minister Narendra Modi had committed a strategic blunder and played his last card over the occupied Kashmir which would cost him heavily.
The Kashmir issue was being internationalized, Imran Khan said, adding he had raised the issue with the Organization of Islamic Cooperation (OIC) and US President Donald Trump, adding that the world now realized the dangers posed by the RSS ideology and the unilateral moves by India in IOK.
He assured the AJK political leadership and assembly that he took it as his responsibility to fight the case of Kashmir at all the world fora and would continue raising voice across the globe as its ambassador.
The premier said he had tried to expose the real face of BJP through his tweets, spelling out that the ideology imposed by its armed wing RSS posed a very grave threat to the world and the region, and Modi had been its (RSS) member since his childhood.
The RSS ideology, which was inspired from Hitler's Nazi party, considered Hindu race as supreme to all other minorities, Imran Khan said, adding the RSS was out to take revenge from the Indian Muslims, besides targeting Christians, Sikhs and other minorities in India. He said the RSS thought that the Hindus could have been a greater nation if they were not ruled by the Muslims rulers in India.
Meanwhile, Pakistan has asked the UN Security Council for an urgent meeting on the contested Kashmir region, according to a letter released Wednesday by Pakistan's Foreign Ministry.
Foreign Minister Shah Mahmood Qureshi made the request in a letter to UN Security Council President Joanna Wronecka, seeking to participate in the meeting under the agenda item "India-Pakistan question".
Pakistan observes 'Black Day' over Kashmir with march by militant group
Pakistan observed a 'Black Day' on Thursday to coincide with India's Independence Day celebrations, as one of the main militant groups fighting Indian rule in Kashmir led a protest through Pakistan's part of the disputed region.
India's decision this month to revoke special status for its portion of Kashmir, along with a communications blackout and curbs on movement, caused fury in Pakistan, which cut trade and transport links and expelled India's envoy in retaliation.
Supporters of the Hizbul Mujahideen militant group were among more than 1,000 people who marched through Muzaffarabad, capital of Pakistan's region of Azad Kashmir, holding black flags and shouting anti-India slogans.
"As long as India continues its occupation of Kashmir, we will fight within the occupied territory, with full force," Hizbul Mujahideen's deputy commander, Saifullah Khalid, told the crowd.
"Until the eviction of the last Indian soldier, our armed struggle will go on."
India has banned Hizbul Mujahideen as a terrorist outfit, which it has long said Pakistan funds, along with similar groups. Islamabad denies this, though it does not ban the group.
Newspaper issues carried black borders and politicians, including Prime Minister Imran Khan, replaced their social media pictures with black squares. Flags on government buildings flew at half-mast.
Pakistan's largely symbolic 'Black Day' comes amid growing frustration in Islamabad at the lack of international response over the Kashmir dispute.
Pakistan was isolated diplomatically and faced "a world in denial" over the situation in Kashmir, Dawn, the country's most influential English-language newspaper, said in an editorial.
The 15-member United Nations Security Council could discuss the dispute as soon as Thursday, but Pakistan says it only has guaranteed support from China, which also claims part of India's Jammu and Kashmir state.
Permanent security council member Russia said on Wednesday it supported India's stance that the dispute should be resolved through bilateral means, while the United States has called India's decision an internal matter for New Delhi.
In his Independence Day speech in the Indian capital, Prime Minister Narendra Modi highlighted the decision to strip the Muslim-majority region of its special rights among the bold moves of his second term, following an election victory in May.
"Today every Indian can proudly say 'One Nation, One Constitution'," Modi, speaking from the ramparts of the historic Red Fort, said of the decision.
China asks for U.N. Security Council to discuss Kashmir this week – diplomats
China on Wednesday backed Pakistan's request for the United Nations Security Council to discuss India's decision to revoke the special status of Jammu and Kashmir, asking for the body to meet behind closed doors on Thursday or Friday, diplomats said.
However, France responded to the request by proposing that the council discuss the issue in a less formal manner – known as "any other business" – next week, diplomats said. It will be up to Poland, president of the council for August, to mediate an agreed time and format among the 15 members.
The Himalayan region has long been a flashpoint in ties between the nuclear-armed neighbours.
The Aug. 5 decision by India blocks the right of the state of Jammu and Kashmir to frame its own laws and allows non-residents to buy property there. Telephone lines, internet and television networks have been blocked and there are restrictions on movement and assembly.
"Pakistan will not provoke a conflict. But India should not mistake our restraint for weakness," Pakistan's Foreign Minister Shah Mahmood Qureshi wrote in a letter to the Security Council on Tuesday. "If India chooses to resort again to the use of force, Pakistan will be obliged to respond, in self-defence, with all its capabilities."
U.N. Secretary-General Antonio Guterres has called on India and Pakistan to refrain from any steps that could affect the special status of Jammu and Kashmir. Guterres also said he was concerned about reports of restrictions on the Indian side of Kashmir.
The U.N. Security Council adopted several resolutions in 1948 and in the 1950s on the dispute between India and Pakistan over the region, including one which says a plebiscite should be held to determine the future of the mostly Muslim Kashmir.
Another resolution also calls upon both sides to "refrain from making any statements and from doing or causing to be done or permitting any acts which might aggravate the situation."
U.N. peacekeepers have been deployed since 1949 to observe a ceasefire between India and Pakistan in Jammu and Kashmir.