The Organization of Islamic Cooperation (OIC) strongly condemned the storming of Al-Aqsa Mosque by extremist settler groups, under the protection of the Israeli occupation forces, and their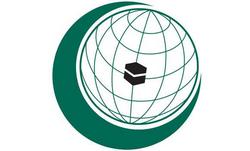 attack on worshipers at the courtyards of the mosque.
In a statement released Tuesday, the OIC considered this act an extension of Israel's repeated violations of the sanctity of the holy places, and a flagrant violation of the Geneva Conventions and international law.
The Organization held the Israeli occupation government fully responsible for the consequences of the continuation of these systematic Israeli attacks, which constitute a major provocation against the feelings of Muslims around the world. At the same time, it called on the international community, especially the UN Security Council, to shoulder its responsibilities to put an end to these serious and repeated Israeli violations against Islamic and Christian holy sites in occupied Jerusalem.