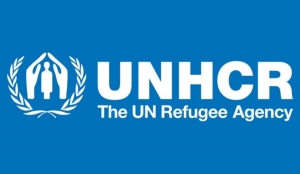 The UN Refugee Agency (UNHCR) on Wednesday invited people from all walks of life to join a campaign aimed at showing solidarity with people who were forced to flee violence and persecution in their home countries.
"The movement, dubbed '1 Billion Miles to Safety', is to honor the resilience and determination of refugees who took extraordinary risks to ensure safety for their families," said Director of UNHCR Office in Kuwait Dr. Samer Haddadin.
The campaign includes diverse activities, notably walking for a total distance of two billion km., the same distance the refugees have to cover each year to reach the nearest point of safety, he told reporters citing UN figures.
"Through this collective effort, we will show our solidarity, increase awareness about refugee issues, raise money to protect refugees and help them to rebuild their lives," he noted, adding that the campaign was launched, from Kuwait – the global center for humanitarian action, in collaboration with the Kuwaiti Groupxen and Limitless Group and in the presence of key public figures.
Haddadin extolled the generous contribution of Emir Sheikh Sabah Al-Ahmad Al-Jaber Al-Sabah, the global humanitarian leader, to the relief efforts worldwide.
He called on the public to join the campaign, which coincides with an unprecedented global displacement, via the website: www.stepwithrefugees.org.
The figures released by the UNHCR last June show that 68.5 million people, mainly women and children, fled their homes, particularly from South Sudan to Uganda, Myanmar to Bangladesh, and Syria to Jordan through highly precarious journeys.