Islamic Thought
CAIR-Georgia plans interfaith outreach after Savannah Mosque receiving hate letter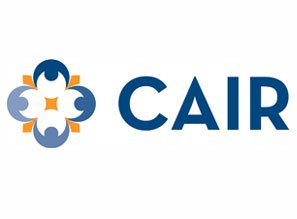 The Georgia chapter of the Council on American-Islamic Relations (CAIR-GA), in a letter seen by the International Islamic News Agency (IINA), announced that it plans to visit Savannah Mosque and engage in interfaith outreach in response to a hate-filled letter mailed to the Islamic Center of Savannah.
CAIR-GA intends to host an interfaith open house in Savannah sometime in January. During the open house, Georgia Muslims plan to meet and greet their neighbors, deliver an Islam 101 presentation and hold a Q&A session.
The anonymous letter, copies of which were also mailed to three mosques in California, referred to Muslims as "Children of …" and a "vile and … people." The letter also warned Muslims to "pack your bags and get out of dodge" because President-elect Donald Trump is "going to cleanse America and it make it shine again. And, he's going to start with you Muslims. He's going to do to you Muslims what Hitler did to the Jews." The letter concluded, "This is a very good time for patriotic Americans. Long live President Trump and God bless the U.S.A."
"Although anti-Muslim bigotry has surged since Election Day, our community fears God, not anonymous hate mail," said Edward Ahmed Mitchell, executive director of CAIR-GA. "Whoever sent these letters should know that they have only strengthened our resolve to keep practicing our faith, defending our rights and building bridges with our neighbors."
CAIR's national office has noted a spike in incidents targeting American Muslims and other minority groups since the November 8 presidential election. More than 100 anti-Muslim incidents have occurred across the country, according to CAIR, and the Southern Poverty Law Center has documented more than 700 incidents targeting different minority groups.
The Washington-based Muslim civil rights organization recently said that newly-released FBI hates crime statistics showing a 67 percent jump in anti-Muslim incidents in 2015 should push the nation's leaders to repudiate growing Islamophobia.