Islamic Thought
American Muslim White House staffers feel 'part of history'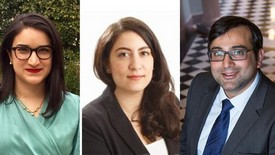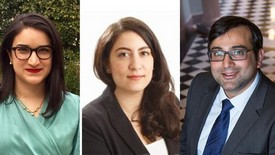 Lori Ismail, Laila el-Gohary and Adel Ginwala are young Muslims working at the White House.
Ismail works at the Office of Legislative Affairs, and was born in Dearborn, Michigan – home to one of the largest Arab communities in the United States. Soon after graduating from the University of Michigan in Ann Arbor, she began her path to a successful career in Washington with volunteer work for then-Senator Carl Levin. Her choices did not come easily, particularly because family pressures steer most toward a career in business, medicine or engineering. Ismail was motivated by the idea of making a difference in the world through public service, according to a report Al Arabiya News.
In Sept. 2014 she joined the White House Economic Council, then took on a role in legislative affairs as a liaison between the White House and Congress.
Ismail has not encountered discrimination, perhaps because her first name is Lori, she says jokingly. Regardless, the level of bigotry toward Muslims in the United States, particularly in this presidential campaign season, worries her tremendously. Ismail says she could be next, and no one is immune to racism and discrimination. She sees her background as an asset rather than a hindrance. "My office has different people from varied backgrounds, but I don't feel like I was standing out because I'm Arab or Muslim." Asked whether she considered herself a role model for young Arab Americans, particularly women, she smiled and said: "I don't know if I think of myself as a role model, but perhaps my position will encourage and draw Arab Americans to the concept of public service."
Meanwhile, Gohary quit a comfortable job at a European PR firm, and flew halfway around the world to volunteer on Barack Obama's second presidential campaign. Her family thought she was crazy, but she wanted to make a difference. "Even if I helped one person, that's good enough," she said. After the election, she worked in the IT department at the Presidential Personnel Office. Years later, she says she still cannot believe she walks through the White House gates every day to work. "My dream as a little girl was to work at the White House. I didn't want to be president or a cabinet minister. I would've been happy to work here as a janitor for a simple reason: I just wanted to be part of history as it's made."
Gohary was born in the United States, but left when she was young when her family moved to Saudi Arabia and then Bahrain. She also lived briefly in Cairo, before returning to volunteer on Obama's reelection campaign. "He's trying his best, and his decisions aren't going to satisfy everyone," she said of his Middle East policies, particularly regarding Syria. Gohary and Ismail strongly believe that it is better to be at the table and part of the conversation than to criticize the administration's policies from the outside. Gohary says she is very happy working within the corridors of power, but has not yet met the man she quit her job for. She sees Obama from a distance, and sometimes he waves at her.
As for Ginwala, who hails from New Jersey and is a relative newcomer to the White House, is excited to be able to serve this president. Having worked there since Oct. 2015 in the Office of Science and Technology Policy, Ginwala said his motivation to serve this administration began during the Democratic National Convention in 2004, when Obama gave a speech about a United States that appealed to him. Soon after, he joined his first political campaign, which led him to a job in the White House. "As an American it's a great honor.It's a privilege. It's a thrill to walk through those gates every day, and just now I saw the president walking by. That's exciting."
Ginwala sees his Muslim identity as empowering: "Being a Muslim here… it's nice in the sense that it's a chance to show other young Muslim kids who might feel they're a little different that there's a place for them and there's nothing they can't do." He says it is frustrating having to deal with the general scapegoating of Muslims and the negative casting of Islam. Nonetheless, "it feels lucky to be (in the White House), where you may have a voice and say something about it."