Conferences
Iran, Turkey professors urge closer academic ties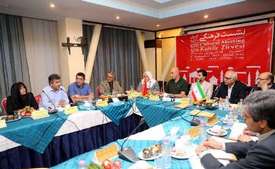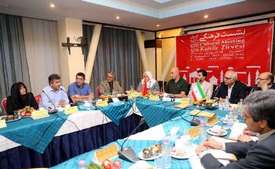 Iran and Turkey Universities should establish student exchange programs, says a Turkish language
professor.
'Turkish students learning Persian language, while reaching a high level of proficiency, tend to forget the language as they cannot visit Iran and exercise what they have learned in real environment,' said Sevim Yilmaz professor of Turkish language and literature in Shiraz on Sunday.
'This cannot be accomplished unless governments and universities of the two neighboring countries exercise true will,' said the professor at Yildiz University in Istanbul highlighting the proximity between Persian and Turkish languages.
The Islamic Culture and Guidance Provincial Office in Shiraz, hosted a group of visiting Turkish university professors in Sunday evening.
The Turkish academics and their Iranian counterparts also emphasized the rich background of Iran and Turkey relations.
'Relations between Iran and Turkey go back to the history and they are still strong and enduring,' said Abdulrasool Kheirandish a history professor at the University of Shiraz.
'Today, it is Persia's natural gas exported to Turkey, while in the past it was Iran's Gnosticism and old traditions finding their way to the neighboring country,' he said.
On his part, Mohammad Youssef Nayyeri, another Persian language professor at the University of Shiraz, praised longstanding cultural exchanges between the two countries.
'As Mawlana Jalaluddin Muhammad Rumi puts it, Iran and Turkey based on their cultural conditions, always have a thirst for each other,' Nayyeri said.