Islamic Thought
Canadian Muslim community launches national campaign to combat hatred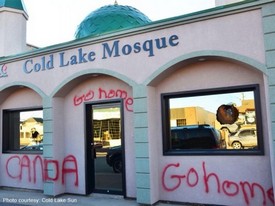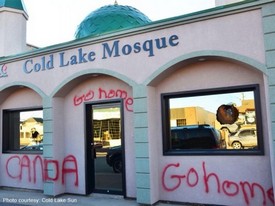 Canadian Muslim groups in Toronto have launched recently a national campaign to combat hatred as
well as to educate Canadians about the ramifications of hate crimes and to help find ways to address this phenomenon, OnIslam reported.
"The federal justice department terms unreported crimes as representing 'the dark figure'," said Ihsaan Gardee, executive director of the National Council of Canadian Muslims (NCCM), during a news conference on Tuesday.
"Canadians may be reluctant to report crimes for a variety of reasons, including further stigmatization.
"Our aim in launching a national hate crime awareness project is to urge Canadian Muslims, as well as fellow Canadians to report hate wherever and whenever it happens so that we can find ways to combat it," Gardee added.
Joined by representatives of diverse Canadian communities, the Council unveiled a national hate crime awareness project that includes a social media campaign as well as an online map to track hate crimes and incidents reported across Canada.
"Our new interactive online map will capture anti-Muslim activity as soon as it is reported to us or reported publicly in a way that is accessible to the general public, researchers, policy makers, elected officials, and the media," Gardee said.
"This will help inform all Canadians about the need to explore and implement proactive initiatives on national, provincial, and local levels."
The new campaign comes as the latest police-reported hate crime data released by Statistics Canada revealed that anti-Muslim hate crimes have increased by approximately 44 percent since 2012.
"This latest data is troubling and may show a trend of growing anti-Muslim hate crimes. Our own data for 2014 shows a further increase so this is clearly an issue that deserves more attention," Amira Elghawaby, human rights coordinator of the National Council of Canadian Muslims (NCCM), told OnIslam.net.
While there were 17 per cent fewer hate crime incidents reported to police in Canada in 2013 compared with 2012, the numbers reveal that black populations are still the most frequently targeted in hate crimes, and crimes against Muslims rose last year.