Conferences
Cultural interaction only solution to world crises, UNESCO official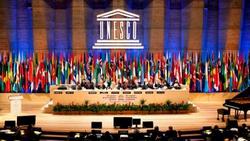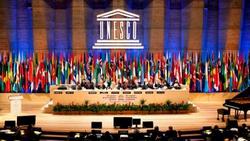 A senior official at the United Nations Educational, Scientific and Cultural Organization (UNESCO) National
Commission has said opening the windows of culture and art is the only way out of the present world crises.
Secretary General the UNESCO National Commission Mohammad Reza Saeed Abadi made the remarks at 2nd Tabriz International Festival for Islamic Arts, Crfts and Creativity which is underway in this northwestern provincial capita city from May 8-15.
In a world engulfed with violence, ignorance and crisis, the global countries would not be able to improve relations only through political windows, they need to open windows of art and culture too, said the official.
Saeed Abadi added the world states should promote cooperation in the areas of art and culture in order to solve their existing crises.
'Without creativity,' he said, 'sustainable development will not be achieved.'
Stressing the need to preserve the intangible heritage, the official said presently 10 Iranian intangible heritage and 30 distinguished figures of the country are included in the UNESCO celebrities list.
Some 33 countries have taken part in the exhibition of the 2015 Tabriz Festival.
Bosnia and Herzegovina, Azerbaijan, Turkey, Kazakhstan, Algeria, Morocco, Tunisia, Indonesia, Tatarstan, Lebanon, Pakistan, Mali, Palestine, Sudan, Turkmenistan, Uganda, Bangladesh, Kyrgyzstan, Tajikistan, Uzbekistan are among participants of the UNESCO event.